Call on Senator Donnelly & Senator Coats to Support the Clean Power Plan
Support the Clean Power Plan & Climate Action!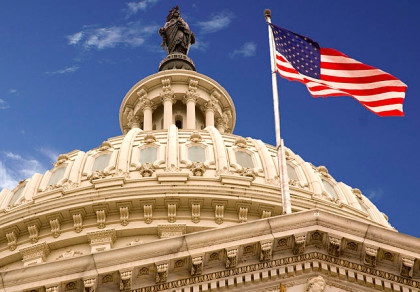 Earlier this year, the US adopted the Clean Power Plan, the first ever nationwide commitment to cut carbon pollution from existing power plants. Indiana can rise to the challenge – we have the resources, technology, and the will to do so. Unfortunately, both of Indiana's senators are currently opposing the Clean Power Plan and their votes could seriously undermine the plan, weakening global resolve to address climate change.
Senator McConnell is pledging to launch an highly aggressive legislative attack in Congress before Thanksgiving called the Congressional Review Act. If passed, the CRA would repeal the Clean Power Plan, and prevent the Environmental Protection Agency from ever passing a rule to limit carbon pollution in the future. The Congressional Review Act ("CRA") resolution of disapproval is protected from filibuster, enjoys expedited debate and only requires 51 votes (a simple majority) to pass. In fact, Senator Donnelly has one of 5 swing votes in Congress; if he votes to attack the Clean Power Plan he'd be joining ranks with some of the worst climate-deniers in Congress.
Urge Indiana's US Senators to oppose the Congressional Review Act for the Clean Power Plan!
First, Enter Your Zip Code